Sign up for our daily newsletter
Want latest news, reviews, analysis, deals, and events, and offers from our commercial partners? We've got you.
It's a golf event we hear so much about – particularly when it's on – but what do we actually know about the World Long Drive Championship? How does it work? How far do they hit it? Do they get paid? We asked the same questions, so we did some digging…
A brief history
The World Long Drive Championship was founded in 1974 and has been through a number of ownerships and rebrands. From 1995 to 2015 the tournament was run by Long Drivers of America before the Golf Channel, under the World Long Drive Association, took over for four years. Then a new company, the Professional Long Drivers Association, took it on for 2020 – though that year it was called the National Long Drive Championship due to rights and restrictions, before reverting to its original World Long Drive Championship moniker.
Since 2000, the tournament has comprised of three separate competitions: the Open, for anyone; the Masters, which began in 1996 for competitors aged 45 and over; and Women's, for female long drivers only.
In the early years, the championship was held in conjunction with the PGA Championship, and was held in the same week as what was then men's golf's fourth major. A number of PGA Tour stars would take part, too, with the late Payne Stewart finishing third one year.
The 1990s saw the emergence of the World Long Drive Championship's greatest ever competitor, Jason Zuback, who holds the record for the most victories with four in the Open division and one in the Masters. The Canadian was also the first to break the 400-yard barrier to claim victory when, in 1997, he won with a drive of 412 yards. Only two more competitors would achieve this feat over the next decade. Justin James holds the record for the longest winning drive in a final thanks to a 435-yard effort in 2017.
In 2022, the tournament had its first major champion competitor in Bryson DeChambeau, but the US Open winner was beaten in the final by Martin Borgmeier by a score of 426-406.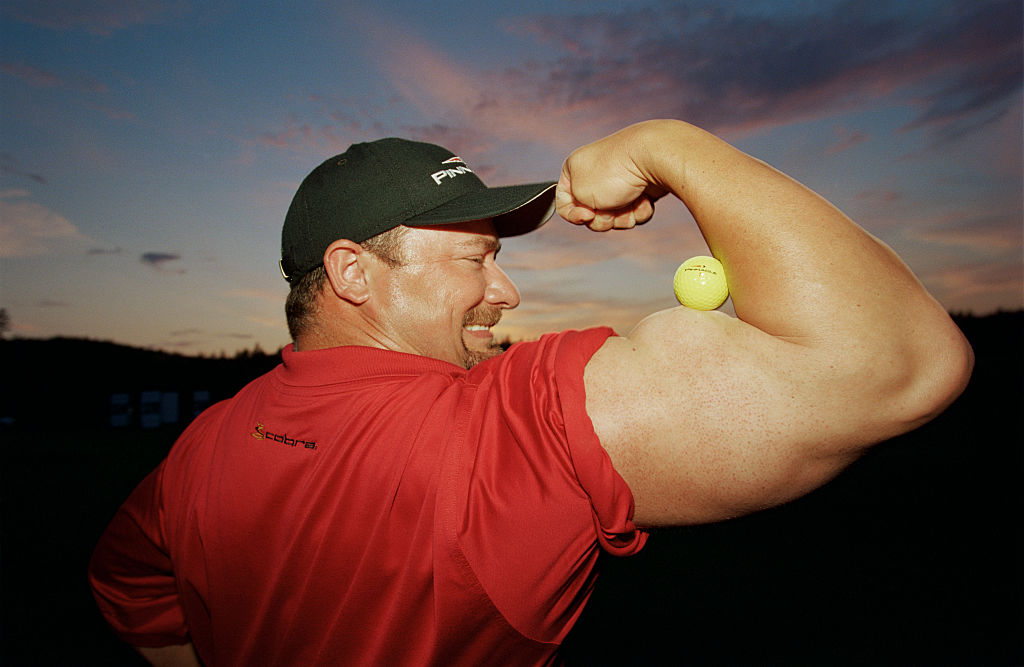 Who are the previous winners?
In the Open division, the honours board looks like this:
1974: Jim Dent (324 yards)
1975: Jim Dent (317 yards)
1976: Evan Williams (307 yards)
1977: Evan Williams (353 yards)
1978: John McComish (330 yards)
1979: Andy Franks (314 yards)
1980: Scott DeCandia (295 yards)
1981: Lon Hinkle (338 yards)
1982: Andy Franks (346 yards)
1983: Terry Forcum (307 yards)
1984: Wedgy Winchester (319 yards)
1985: Dennis Paulson (323 yards)
1986: Art Sellinger (311 yards)
1987: Joe Walsh (314 yards)
1988: Jim Maynard (334 yards)
1989: Scott DeCandia (327 yards)
1990: Frank Miller (328 yards)
1991: Art Sellinger (326 yards)
1992: Monte Scheinblum (329 yards)
1993: Brian Pavlet (336 yards)
1994: Darryl Anderson (345 yards)
1995: Sean Fister (362 yards)
1996: Jason Zuback (351 yards)
1997: Jason Zuback (412 yards)
1998: Jason Zuback (361 yards)
1999: Jason Zuback (376 yards)
2000: Viktor Johansson (315 yards)
2001: Sean Fister (376 yards)
2002: Carl Wolter (384 yards)
2003: Clayton Burger (402 yards)
2004: David Mobley (377 yards)
2005: Sean Fister (377 yards)
2006: Jason Zuback (368 yards)
2007: Mike Dobbyn (385 yards)
2008: Jamie Sadlowski (418 yards)
2009: Jamie Sadlowski (384 yards)
2010: Joe Miller (414 yards)
2011: Carl Wolter (409 yards)
2012: Ryan Winther (343 yards)
2013: Tim Burke (427 yards)
2014: Jeff Flagg (365 yards)
2015: Tim Burke (394 yards)
2016: Joe Miller (423 yards)
2017: Justin James (435 yards)
2018: Maurice Allen (393 yards)
2019: Kyle Berkshire (406 yards)
2020: Kyle Berkshire (383 yards)
2021: Kyle Berkshire (422 yards)
2022: Martin Borgmeier (426 yards)
While in the Masters division, the roll call looks like this:
1996: Michael Hooper (333 yards)
1997: Michael Hooper (371 yards)
1998: Michael Hooper (354 yards)
1999: Fred Hooter (352 yards)
2000: Mike Gorton (310 yards)
2001: Ted Fostey (357 yards)
2002: Pat Dempsey (342 yards)
2003: Eric Jones (381 yards)
2004: Bobby Wilson (360 yards)
2005: Gerry James (366 yards)
2006: Gerry James (378 yards)
2007: Frank Miller (394 yards)
2008: Dan Boever (366 yards)
2009: Bobby Wilson (374 yards)
2010: George Slupski (389 yards)
2011: David Mobley (459 yards)
2012: Eric Lastowka (355 yards)
2013: Stephen Kennedy (369 yards)
2014: Jeff Gavin (384 yards)
2015: Jason Zuback (339 yards)
2016: Tom Peppard (347 yards)
2017: Jeff Crittenden (363 yards)
2018: Eddie Fernandes (373 yards)
2019: Jeff Crittenden (388 yards)
2020: Mile Bauman (343 yards)
2021: Jeff Gavin (361 yards)
2022: Eddie Fernandes (411 yards)
And the Women's division winners are:
2000: Stacey Shinnick (249 yards)
2001: Lee Brandon (291 yards)
2002: Stacey Shinnick (292 yards)
2003: Nancy Abiecunas (332 yards)
2004: Sally Dee (287 yards)
2005: Stacey Shinnick (311 yards)
2006: Phillis Meti (326 yards)
2007: Sheila Kelliher (329 yards)
2008: Lana Lawless (245 yards)
2011: Sandra Carlborg (285 yards)
2012: Sandra Carlborg (339 yards)
2013: Heather LeMaster (306 yards)
2014: Sandra Carlborg (332 yards)
2015: Sandra Carlborg (321 yards)
2016: Phillis Meti (310 yards)
2017: Sandra Carlborg (320 yards)
2018: Phillis Meti (317 yards)
2019: Chloe Garner (347 yards)
2021: Kanani Lodge (332 yards)
2022: Sara Owada (258.7 yard average in a best three shots format)
What's the World Long Drive Championship format?
So how does it work?
There are 128 players in the field in the Open division. In each round, the golfers are split into eight groups of 16, based on the current world rankings, and have two and a half minutes to hit six balls each. This is called a "set". Each golfer will complete five sets in each round, with their longest drive in each set establishing their standing within the group.
For a shot to be counted, it must land in the "grid", a scoring zone which measures 45 to 60 yards wide, and 420 to 450 yards long.
Round 1 is played over the first two days, with the top eight from each going through.
Rounds 2, 3 and 4 are played over the next two days and follow the same structure, with the 64 whittled down to 32, then down to 16, then to the last eight.
The remainder of the tournament, from the quarter-finals onward, is played on the final day, and each round is a straight head-to-head knockout.
• What's it like to compete in the World Long Drive Championship? We take you behind the scenes
What gear do they use?
World Long Drive Championship competitors must use a USGA-approved club, with a maximum length of 48 inches.
And what does the World Long Drive champion win?
The World Long Drive Championship prize money is not to be sniffed at. The winner will take home $75,000, as well as the Championship Belt, with the purse filtering down to everyone who makes it to the third round.
Here's the full breakdown:
Winner: $75,000
Runner-up: $30,000
Losing semi-finalists: $15,000
Losing quarter-finalists: $7,000
9th-16th place: $3,500
17th-32nd place: $1,600
There are also a number of spot bonuses in place during the opening rounds, including $200 for the longest ball in the group, the longest total yardage in a group, and the most golf balls kept in play in a group.
Can we watch it on TV?
If you have access to the Golf Channel, it will be televised on there throughout the week. Here in the UK, you can watch the World Long Drive YouTube channel.
What if I want to go?
You can! Tickets are available on the WLD website.
When and where is 2023 World Long Drive Championship?
This year's edition will take place from October 18-22 at the Bobby Jones Golf Course in Atlanta, Georgia.
Anything else?
Yes! Our gear editor James Tait is competing in his third World Long Drive Championship – and he has written a blog to take us behind the scenes.
More Reads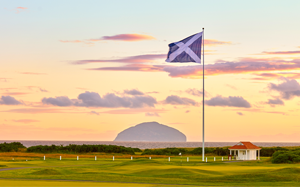 The bunkered Golf Course Guide - Scotland
Now, with bunkered, you can discover the golf courses Scotland has to offer. Trust us, you will not be disappointed.
Find Courses
Latest podcast
Rory McIlroy's resignation and making sense of the WHS