Sign up for our daily newsletter
Want latest news, reviews, analysis, deals, and events, and offers from our commercial partners? We've got you.
Whilst it's true that you never get a second chance to make a first impression, it doesn't necessarily follow that you shouldn't get a second chance.

First impressions, after all, can be misleading.  
Take Real Club de Valderrama, for example. The first time I played it, I hated it. I thought it was brutally difficult, routinely unfair and, generally, not a lot of fun. Worse still, I told anybody who would listen just how much I disliked it.  
But here's the thing. I was basing my entire opinion course on one round. You could argue I dismissed it as unfair using an objectively unfair metric.

So, when the opportunity arose to play it again, I wouldn't say that I leapt at it, as such, but I was definitely curious.

Was my first impression accurate? Or had I written it off too soon?

Located within the understated community of Sotogrande – the unofficial golf capital of Andalucia and, by extension, Spain – Valderrama opened in 1974 as Sotogrande New. It was re-named Las Aves in 1981 before being acquired by billionaire industrialist Jaime Ortiz-Patiño in 1984.
A distinguished art collector and international Bridge competitor, Ortiz-Patiño commissioned the original architect Robert Trent Jones to redesign the course and renamed it Valderrama.
• COURSE REVIEW – Blairgowrie, Rosemount
Since then, the course has become a mainstay of the European Tour, staging the Volvo Masters, the Andalucia Masters, the Spanish Open, the WGC-American Express Championship and, most famously, the 1997 Ryder Cup.
This year (2023), it will write a new chapter in its history when it becomes the first course in Continental Europe to stage a LIV Golf event.
You can see why. It has all of the infrastructure required that modern tour golf demands: an exceptional test; superb practice facilities (where tour star Alvaro Quiros is a regular); proximity to international airports; and so on. Most important of all, it has a membership that is in entirely supportive of the club's ambitions. See also: Augusta National and Loch Lomond.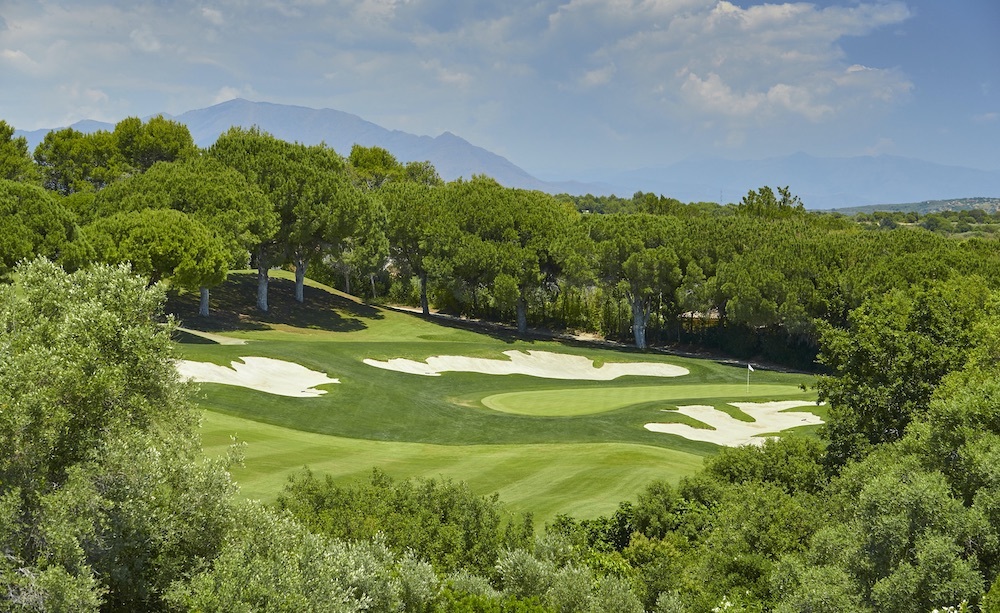 After a relatively straightforward opening hole, the course bears its teeth on the par-4 second, as giant cork trees come into play, not so much framing the fairways as meandering around them. These are a recurring feature of your round and unquestionably the golf course's primary defence. Get out of position at any point and you'll likely be punching out and trying to avoid low-hanging branches.
The greens are lightning quick, so you will want to leave your ball below the hole as much as possible, whilst nothing good comes from finding the thick, wiry rough.
The back nine is somewhat hillier than the front, so a buggy comes highly recommended, particularly during the hot summer days.
The overall condition of the course is truly remarkable. The tees are manicured to perfection and it's obvious that great care is taken to ensure it is never anything less than pristine.
There's also a great variety of holes. From short par-3s, to doglegs, to uphill par-4s and so on, it's a true testament to the ingenuity and design nous of Trent Jones.
Verdict
So, here comes the U-turn…
I love it. I honestly do.
It would be disingenuous to say that it's now one of my favourite courses and there are still some things I dislike. The 17th, for example. I appreciate what they were trying to do with the water hazard in front of the green in the context of manufactured matchplay drama for the Ryder Cup – but it's just not my cup of tea. Likewise, the 18th is a somewhat underwhelming finish.
That said, I now enjoy playing the course far more than I did previously. I understand – and accept – there are some places you just cannot afford to go. Straight down the middle on the second, for instance, is a bad miss. I didn't know that the first time I played it but second time around, I did.
Strategically, it's not a whole lot different to some classic Scottish links courses. You have to put your ball in certain spots to have a chance of scoring well. Simply bludgeoning it as high and as far as you can is not going to end well for you. It encourages you to think, which I really like.
If you listen to your forecaddie (more of which shortly), stay patient and treat bad breaks with good humour, you'll get the most out of your round. It's one of the toughest golf courses you are ever likely to play but isn't that part of the appeal?
Standout hole
Plenty of contenders. The fourth is particularly popular. Likewise, the short par-4 eighth with its tiny green tucked amongst a corridor of trees and guarded by a huge, sprawling bunker.
However, as an aficionado of short par-3s, I have a soft spot for the sixth (below).
It's visually stunning from the tee, not to mention extremely intimidating with six bunkers surrounding a green that appears to sit in a natural amphitheatre, surrounded by cork trees. Miss the green and you'll either be in the sand or left with a devil of a chip from the thick, gnarly rough. There is next-to-no margin for error. Hit the lightning quick dancefloor or you'll be dropping at least one shot – it's that simple. The green is much bigger than it looks, though, so bear that in mind.
Did you know?
Valderrama was given royal status in 2014 in one of King Juan Carlos' final acts before his abdication. It was the 15th Spanish golf club to receive such patronage.
And another thing…
The fourth hole has a place in the Guinness Book of World Records. Ahead of the Spanish Open in 2016, a French quartet comprising Raphaël Jacquelin, Alexander Lévy, Grégory Havret and Romain Wattel took four shots to complete the hole in just 34.87 seconds, half the time of the previous record.
• COURSE REVIEW – Dumbarnie Links
Green fees
There's no getting around it: Valderrama ain't cheap! A standard visitor green fee will set you back €450. You'll also be required to take one forecaddie per group (unless you're playing with a member) and they'll cost you €60 plus gratuity.
Visitor tee times are also restricted to between 12pm and 2pm daily, so you'll be pegging it up in the hottest part of the day. But is it worth it? Absolutely.
Find out more
T: +34 956 79 12 00
---
More Reads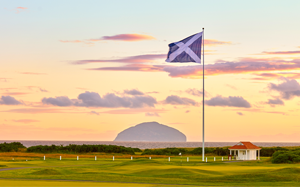 The bunkered Golf Course Guide - Scotland
Now, with bunkered, you can discover the golf courses Scotland has to offer. Trust us, you will not be disappointed.
Find Courses
Latest podcast
Rory McIlroy's resignation and making sense of the WHS