Sign up for our daily newsletter
Want latest news, reviews, analysis, deals, and events, and offers from our commercial partners? We've got you.
I spend a lot of time working with people on the takeaway of their swing because, if it goes awry, you have to make a number of compensations with the rest of your swing to get back to the ball at impact efficiently.
I'm a firm believer that the most efficient swings are the ones with the fewest compensatory movements. These swings are repeatable, very efficient and that's something to strive towards.
• Golf tips: Simple drill for extra power
• Golf tips: How to play great in the win
Obviously, there are exceptions to that rule. For example, look at
Rickie Fowler and Jim Furyk and how they take the club away.
Those guys hit balls for hours
and hours which allows them to work with their compensatory movements,
enabling them to still control their impact factors such as clubface,
club path and angle of attack. Their dedication is impressive.

How it goes wrong
People who take the club away too much on the inside (above right) end up with a very flat golf swing, or a more rounded swing.
People who swing it more on the outside (above left) with their takeaway have a very steep backswing, or are too upright, which is not what you want.
From
those two positions, you have then got to make a compensatory move to
get to the ball and that's a lot harder to do. The less you have to do,
in my opinion, the better.
Correct position
Here's how it should be done. At this point, if you were looking down
the line from the same angle as the waistline, the clubhead should be
covering the hands, shaft down the feet line, and the toe of the
clubhead pointing up into the sky.
But the biggest pointer you can take from here is that the shaft of the club is parallel to my feet. Rickie Fowler is probably the most notable player who rehearses his takeaway before he hits his shot. He now has this rehearsal as a consistent part of his pre-shot routine. That's something he's working on with Butch.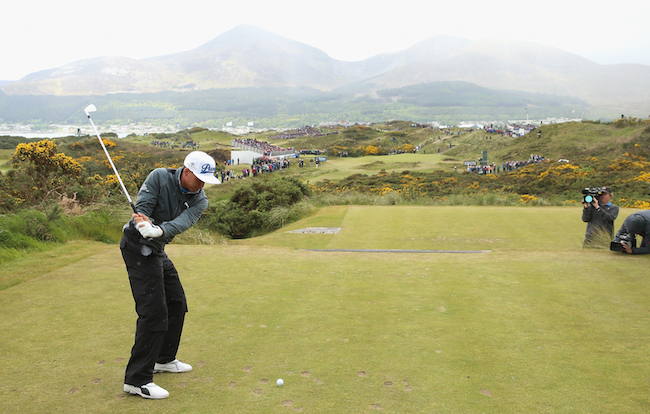 It's well-known that Rory McIlroy works with Michael Bannon on his
takeaway. He often gets the club too far outside his hands, then drops
it inside on the way down. That's how he can get into trouble, so he
works on his takeaway quite a lot.
• Golf tips: How to get more width
• 3 keys to improving your golf swing
If you don't get it right,
you've got to make various moves within your swing. The less you have to
do, the more repeatable your swing can be.
More Reads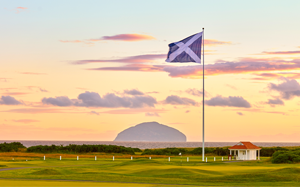 The bunkered Golf Course Guide - Scotland
Now, with bunkered, you can discover the golf courses Scotland has to offer. Trust us, you will not be disappointed.
Find Courses
Latest podcast
Rory McIlroy's resignation and making sense of the WHS