Sign up for our daily newsletter
Want latest news, reviews, analysis, deals, and events, and offers from our commercial partners? We've got you.
In 1975, an Australian golfer stood in the car park beside the PGA show with a Baffler and a golf ball.
He then, inexplicably, challenged a group of golf professionals to hit the ball over some cars from the pavement. 
The man who had brought that challenge to the show was none other than Australian amateur champion Thomas Crow, who had founded a small golf club company two years prior. He had named it Cobra Golf, and this 'Baffler' – the first hybrid – introduced a new category of golf clubs that set the standard for future Cobra product development. 
The club itself had been inspired by Crow's perceptions of a catamaran boat, and how easily it could glide through the water. He set about applying those same dynamic principles to the golf club, and so the Baffler was born – with the first of its kind rail design on the sole of the club.
• WITB: Jon Rahm's Masters bag
What started out as a stunt to garner interest in his small company and one of a kind club, translated into a huge amount of interest among professionals, and marked the start of five decades of innovation, influence and success within the golf industry. 
To mark Cobra's 50th anniversary, we delved into the history of their initial breakthrough design, their influence in the industry and continued technology trailblazing, and what's in store for the future with Vice President of Marketing and Product Architecture Jose Miraflor.
What was Cobra's first breakthrough? 
"That hybrid came out in 1975. Mr Crowe had talked about catamarans when he was designing it and thought that would be a great way to help a golf club glide, and then showed off his design at the PGA show. 
"At that time – in the 70's – the PGA show was a much more casual event. It was just a bunch of golf pros getting together. But he brought it to these golf pros, walked them out to the car park and dropped the ball on the pavement and handed the club to the pros and said; 'why don't you take a chance and hit it over these cars right here?'
• Shot Scope unveils brand-news X5 watch
"They all looked at him like he was crazy. He said it's so easy with this brand-new Baffler because it has all this brass down here and all the weight is under the ball, and it glides through turf. He hit one right over the cars in the parking lot and they were all sold after seeing that."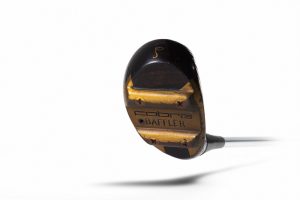 How do you feel Cobra has influenced the golf industry and its technology? 
"I think with the existence of Cobra we have affected the design development, not just in our company but throughout golf history. The first 46-inch driver was called Long Tom in 1979, which was actually a 2-wood that Tom Crow created but it was an all-carbon head built to 46-inches. Remember that driver that John Daly was using called the ultra-mid when he won the 1991 PGA Championship? That was a non-metallic, plastic, bullet-proof material that the company decided to make into a driver and John Daly led in driving distance for those years when he was using it.
"Influencers also came to us that really helped shaped the game. Greg Norman bought into the company in 1993 as the No. 1 player in the world and he created his own blades that are today still iconic to this day." 
With your time and experience at Cobra what have been some standout moments for you? 
"In our recent history we partnered with cassis and put some of our LTD driver into space in 2015. We were exploring magnetics and platting up in space which led to some stuff going into that driver. That was the first zero CG driver ever made in 460cc. The F9 driver had a cult following because of its aerodynamics and its low back CG and before then when you had aero, everything went up in CG and you couldn't keep the CG low.
• FootJoy unveils additions to Premiere Series
"More recently what stands out is our 3D printing putters, which is just the start of what we are working on to use 3D printing to bring to golf in future. The process gives us cool, complicated structures in the putter." 
You referenced the Aerojet driver, which you launched this year. How does this driver showcase the best of Cobra's technology? 
"If you think of this driver on the 50th anniversary year of the company, it features so many great pieces of innovation that people can talk about. The name itself, the aerodynamics. This is probably the best example of using aerospace engineer's aerodynamics to engineer and shape it. We are using the most futuristic type of programmes to measure what we are doing, using ultrasound technology to measure face thicknesses and AI tech to develop face thicknesses for the H.O.T spots. We are using science and theories to create a golf club to perform for golfers of all abilities, which has allowed us to create three drivers for all levels."
What does the future hold after Cobra's 50th anniversary? 
"I still think there is aero out there to be had, that's no secret. 
"Everyone is looking for something different, but the common trend is always going to be clubhead speed, ball speed, launch and spin. How you do that is another thing. There are different ways: you have casting, 3D printing, metal injecting moulding, and we are continuing to investigate what those can do.
• XXIO unveils latest lightweight club range
"How about you get a body scan of your swing and we come up with a head based on your hit location and speed and your application of loft. Imagine a supercomputer seeing all this and saying this is what you need, and we 3D printer print a head and it's yours. Wouldn't that be a great future for golf?" 
---
More Reads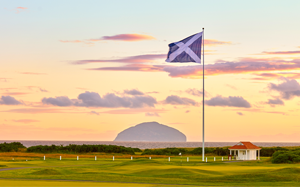 The bunkered Golf Course Guide - Scotland
Now, with bunkered, you can discover the golf courses Scotland has to offer. Trust us, you will not be disappointed.
Find Courses
Latest podcast
Rory McIlroy's resignation and making sense of the WHS