Sign up for our daily newsletter
Want latest news, reviews, analysis, deals, and events, and offers from our commercial partners? We've got you.
Next month, as is customary, Augusta National will welcome all past champions to the club for an exclusive dinner on Tuesday night of Masters week.

The 2009 winner won't be there.
Instead, Ángel Cabrera will be 4,000 miles away in a prison cell just south of Cordoba, Argentina's second biggest city.
Last June, the 52-year-old – one of South America's most successful golfers – was sentenced to two years in jail after being convicted of assaulting his ex-partner, Cecilia Torres Mana.
The two-time major champ, who denied the allegations, began serving his sentence immediately after the verdict was recorded, bringing an end to a sequence of events both grim and astonishing.
In January 2021, it was announced that Cabrera, known to golf fans as 'El Pato' ('The Duck'), had been arrested by Brazilian Interpol agents whilst out walking near the Leblon beach in Rio de Janeiro.
• The best-ever Masters Champions Dinner menus
Argentinean authorities had registered him as a fugitive some months earlier after he travelled to the US to play in a golf tournament without permission and whilst still under investigation [Note: Cabrera denies this].
Following his arrest, Cabrera was remanded in custody in Brazil for several months before being extradited to Puerto Iguazu on the Brazil-Argentina border in June 2021. He was then transferred to Cordoba, around 500 miles north-west of capital Buenos Aires, where he was detained to await trial. During that time, the former BMW PGA champion agreed to an interview with a local media outlet where he accused authorities of turning him into a "monster, something that I am not".
He added: "We all make mistakes, we are all human beings. I trust in justice."
A protest march demanding his release was organised in Cabrera's home city of Villa Allende. The group held up posters bearing his image and carried signs saying, "FREEDOM FOR PATO CABRERA" and "VILLA ALLENDE IS WITH YOU".
A woman called Yamila, who claimed to be his current partner, told reporters: "We want a fair trial. The media took it upon themselves to say that he is a monster and a bad person. It is not like that."
Ultimately, their efforts were in vain.
From Cabrera appearing in court wearing various Presidents Cup-branded jackets to his lawyer donning a facemask for the opening day of proceedings that featured the image of Eva Peron – as he put it, "the first to fight for women's rights" – the trial had its bizarre moments.

• 20 things you never knew about the Masters
However, its detail was damning and, at the end of the week-long proceedings, Cabrera was found guilty. In addition to two years in jail, he was also ordered to undergo psychological evaluations and treatment for alcohol addiction.
Following Cabrera's conviction, Torres Mana elaborated on the abuse she suffered during their two-year relationship.
In a post for the Orato website, she wrote: "During our relationship, [Cabrera] physically, psychologically, and sexually abused me. What started as a normal relationship quickly turned into physical and psychological submission."
She told how, within months of them starting their relationship, Cabrera began following her when she went grocery shopping or to the gym, paranoid that she was meeting another man. He "forbade" her from seeing her family, including making visits to her mother, who was dying from cancer.
"Sometimes, Ángel would video call me when he was on tour and I had to show him where I was and who I was with," added Torres Mana. "I began to feel very anxious and suffocated."
She went on to accuse Cabrera of making her do "very kinky things" and said he hit her when she refused.
On another occasion, she said she was locked in a hotel room and made to sleep in the closet when she accompanied Cabrera to Texas for a golf tournament.
• Sir Nick Faldo: The Masters & Me
"Ángel always said that if I reported him, it would hurt his career and [he] told me about all the political contacts he had," she added.
"During the interrogations, [investigators] asked me why I did not distance myself from Ángel. I explained that he threatened me and my family."
Despite the golfer being behind bars, Torres Mana doesn't yet believe she is safe from him.
"I feel peace and relief, but I am still afraid," she wrote. "I cannot be completely free or calm, knowing what kind of person he is and the threats he made.
"I believe my family and I are still at risk."
* * *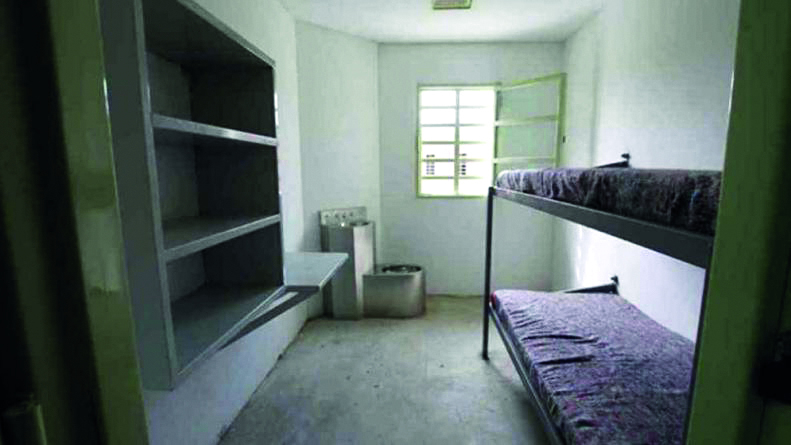 Cabrera is incarcerated at the notorious Carcel de Bouwer, a prison located just to the south of Cordoba off Ruta Nacional 36.
Late last year, another high-profile Argentine sportsman, former Boca Juniors footballer Bebelo Reynoso, was detained there for ten days on charges of beating and threatening a minor with a firearm.
Former Manchester United and Argentina striker Carlos Tevez also has links to the jail. His brother Juan Alberto Martínez was sentenced to a 16-year stretch in 2010 after being convicted of armed robbery. Tevez made headlines when he injured himself during a kick-around with inmates while visiting his brother in 2018.
• Can you name the 16 non-US Masters champs?
Built at the turn of the century, Bouwer has been dubbed 'El Penal del Infierno' – the 'Prison of Hell'. It is home to some of the most dangerous criminals in Argentina. Rapists, hitmen, murderers of women, you name it.
It is split into four different parts, or 'módulos', by necessity as much as design. Several of the inmates have links to the barras bravas – or 'Ultras' – that follow two of Cordoba's main football teams, Talleres and Belgrano. Imagine Rangers and Celtic crossed with the Bloods and Crips. The hatred runs so deep that inmates with known links to either side are segregated.
It is not known which módulo Cabrera is being kept in, nor how he spends his days. It has been reported locally that he maintains contact with only three people from the outside: his son, Ángel Cabrera Jnr; his lawyer, Carlos Hairabedian; and his manager, Manuel Tagle.
At the start of this year, after an appeal by Cabrera's legal team for his early release failed, bunkered reached out to Tagle by email. He did not reply.
• Hannah Darling: "Augusta? Bring it on!"
Things could yet get worse for Cabrera. Two other women – another former partner Micaela Escudero, and ex-wife Silvia Rivadero – have also filed complaints against him. It is understood that those allegations are still under investigation.
Domestic violence is a huge issue in Argentina. A 2020 report found that calls to Argentina's emergency 137 line for domestic abuse victims increased by two-thirds in April 2020 compared to the previous amid COVID-19 mitigation measures. The number of women killed in the country also reached a ten-year high during the coronavirus lockdown, with more than 50 femicides in less than two months.
The vast majority of killings go unprosecuted.
—
Get more like this!
This article first appeared in issue 191 of bunkered (February 2022). Click here for our latest subscription offer. International subscriptions also available.
---
More Reads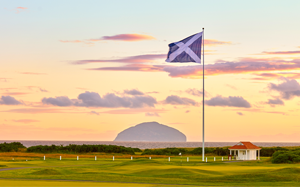 The bunkered Golf Course Guide - Scotland
Now, with bunkered, you can discover the golf courses Scotland has to offer. Trust us, you will not be disappointed.
Find Courses
Latest podcast
Rory McIlroy's resignation and making sense of the WHS